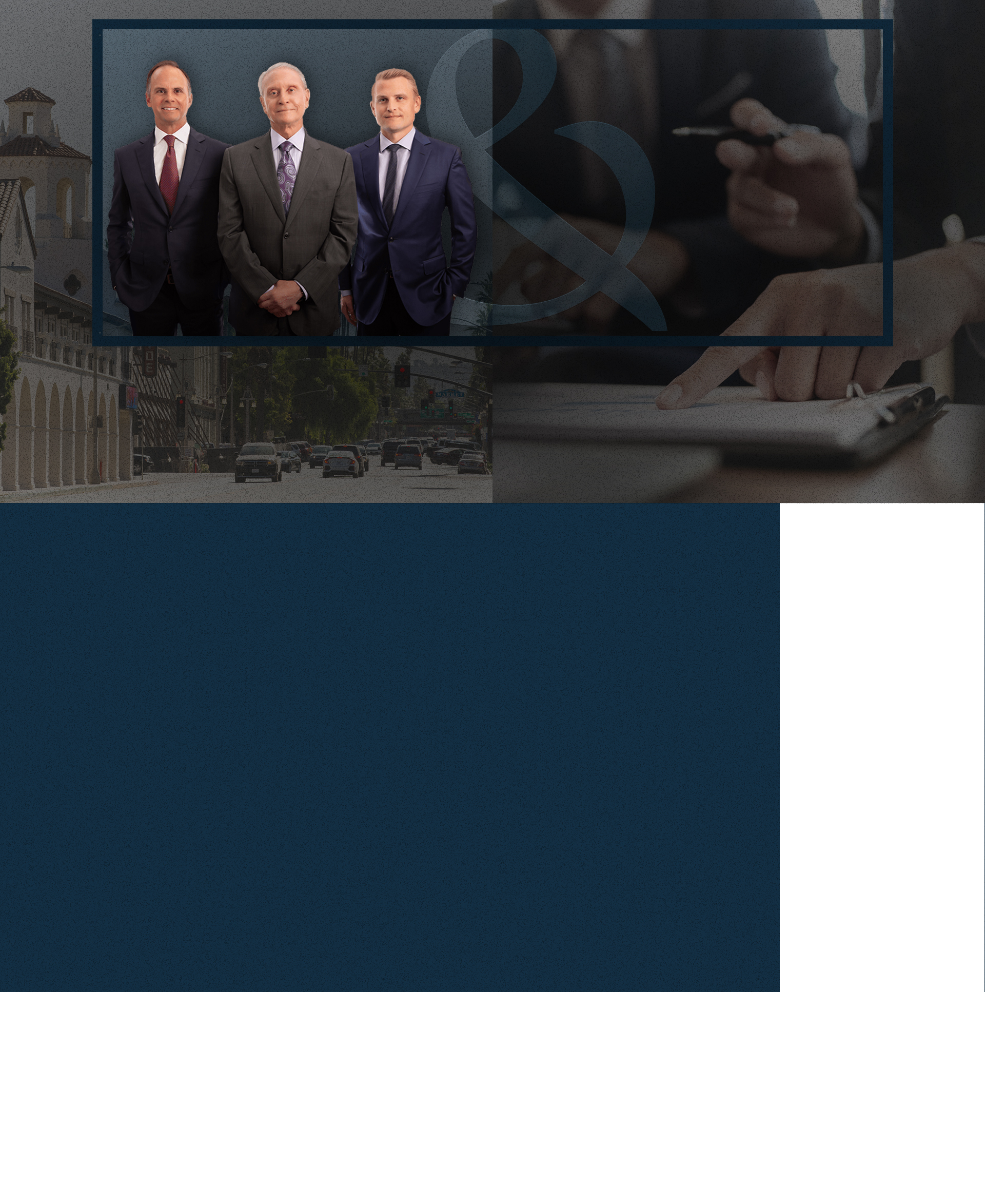 OVER $1 BILLION
RECOVERED FOR OUR CLIENTS
Bostwick & Peterson, LLP is nationally recognized for obtaining record multi-million dollar recoveries for personal injury, legal, and medical malpractice victims.

Inner Circle of Advocates

Invitation-only organization of the top 100 plaintiff trial lawyers in the U.S.

International Academy of Trial Lawyers

Former President of the International Academy of Trial Lawyers, limited to the top 500 trial lawyers in the U.S.

Super Lawyers 2020

James S. Bostwick and Erik L. Peterson have been named top-rated medical malpractice attorneys in Northern California.

American Board of Trial Advocates

Invitation-only group of the nation's top civil lawyers and judges.

American Board of Professional Liability Attorneys

James Bostwick is a nationally certified medical malpractice specialist and founding member.

The Best Lawyers in America

Recognized since its inception in 1983 by this peer-reviewed publication, comprised of the best legal talent in the world.

U.S. News Best Law Firms

Recognized for professional excellence with impressive ratings from clients and peers.

The National Trial Lawyers

James Bostwick & Erik Peterson are listed in the Top 100 Trial Lawyers.

Mutli-Million Dollar Advocates Forum

An exclusive group limited to less than 1% of U.S. attorneys who have won multi-million dollar results.

Lawdragon

James Bostwick inducted into the Hall of Fame and featured among the Top 500 Leading Plaintiff Consumer Lawyers in America.
BACKED BY RECORD-SETTING RESULTS
Personal Injury, Brain Injury, Auto/Truck Accident Record-Setting Result $21,000,000

Largest California non-punitive verdict for a single individual (San Francisco County, Zivic v. Winterland).

Medical Malpractice, Birth Injury, Brain Injury, Sepsis, Medication Error Record-Setting Result $17,000,000

Settlement for a brain-injured baby.

Medical Malpractice, Brain Injury, Neonatal Injury, Surgical Injury Record-Setting Result $14,000,000

Surgery error on a 3-day old child resulted in brain injuries.

Medical Malpractice, Brain Injury, Birth Injury, Cerebral Palsy Record-Setting Result $11,400,000

Birth injury resulted in Cerebral Palsy. This settlement is a state record.

Medical Malpractice, Neonatal Injury, Failure to Diagnose Record-Setting Result $11,000,000

Neonatal blindness injuries to premature triplets after failure to diagnose the condition in a timely manner.

Medical Malpractice, Birth Injury, Cerebral Palsy, Brain Injury Record-Setting Result $10,000,000

Record settlement for a birth injury case in that state.

Medical Malpractice, Cardiac Misdiagnosis, Failure to Diagnose, Wrongful Death Record-Setting Result $9,960,000

This case against UCSF Medical Center was the largest medical malpractice settlement for a death in California history in 2002.

Medical Malpractice, Sepsis, Amputation Record-Setting Result $9,750,000

Failure to treat sepsis and excessive medication led to the loss of limbs. This is a record-setting result in the state.

Medical Malpractice, Birth Injury, Cerebral Palsy, Brain Injury Record-Setting Result $8,900,000

Record trial judgment for improper use of vacuum extraction and failure to timely deliver a baby (1985).

Medical Malpractice, Brain Injury, Spinal Cord Injury Record-Setting Result $7,600,000

Largest jury verdict in the world in 1978.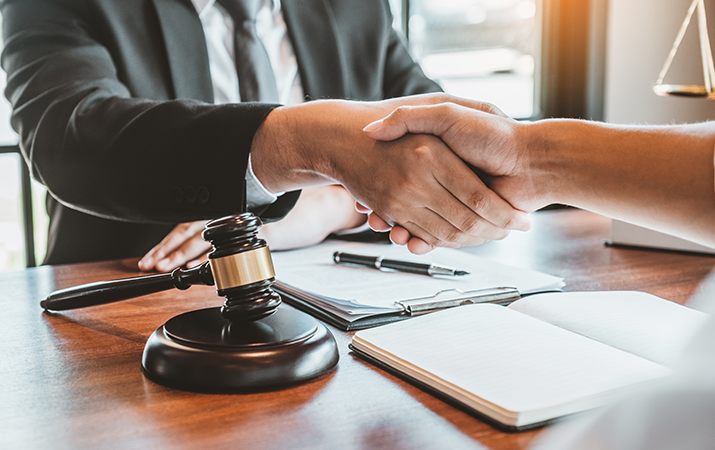 INLAND EMPIRE PERSONAL INJURY ATTORNEYS
Helping Accident Victims in Riverside, San Bernardino & Beyond
If you or a loved one has suffered an injury in California's Inland Empire, in addition to talking with a healthcare professional and obtaining the medical care you need, you should speak with a lawyer. Your legal rights are important and protecting your future requires knowing where you stand with your potential injury claim. You could be entitled to compensation for your losses.
At Bostwick & Peterson, LLP, we understand the details that affect cases like yours. Our Riverside personal injury attorneys are knowledgeable, dedicated, and experienced. We work hard to protect our clients, and the individuals we represent trust us for sincere and effective advocacy. Our history of case wins proves that we are successful and well prepared to fight for you.
Not only is our professional reputation proven—you can have confidence knowing that we've demonstrated our ability in action. With more than $1 billion recovered in successful verdicts and settlements for our clients, Bostwick & Peterson, LLP is a firm that is ready to back you successfully. You can move forward confidently knowing our team is on your side.
Are you ready to learn more? Now is the time to take action! Call (951) 435-8229 today for a free case review. There is no fee unless we win your case.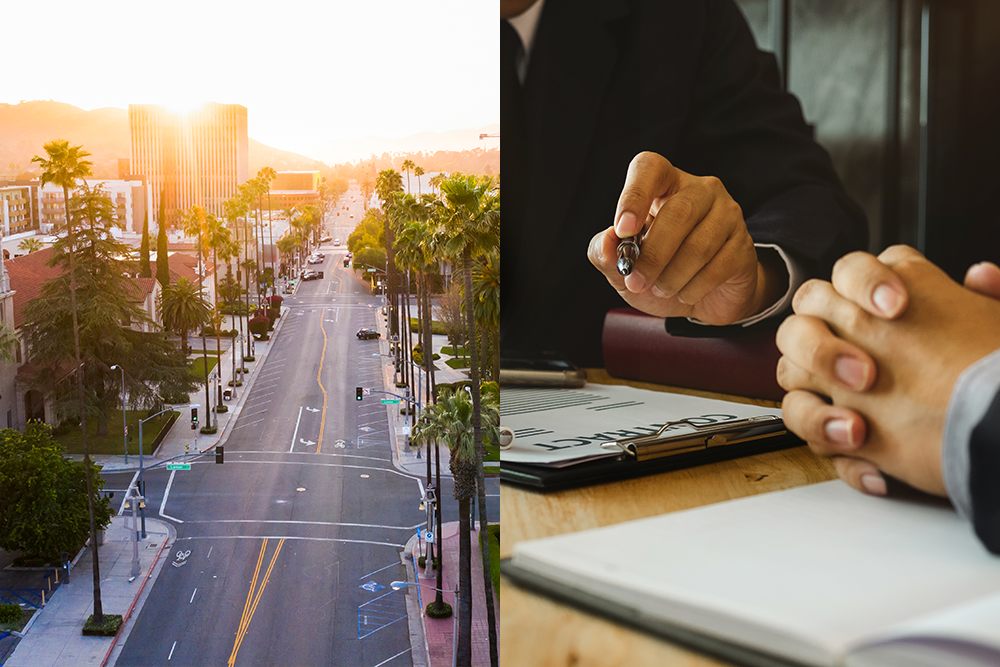 NO RECOVERY, NO FEE
You don't pay attorneys fees if we don't recover money for your injuries.
We can get your questions answered quickly.
Request a free consultation today.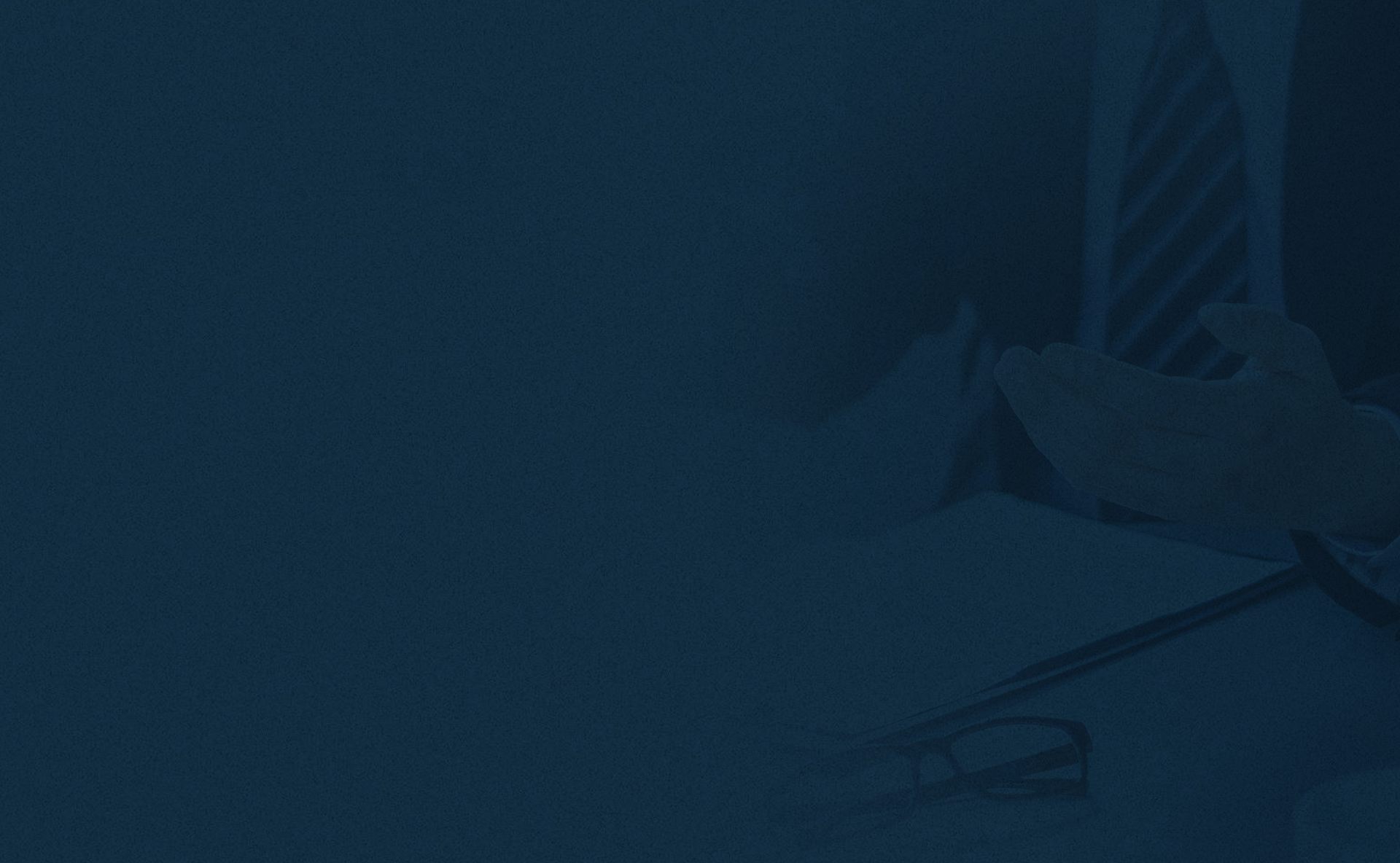 WHAT SETS BOSTWICK & PETERSON, LLP APART?
James Bostwick Is A Nationally Certified Specialist By The American Board Of Professional Liability

Included In The List Of "Best Lawyers In America" By U.S. News - Best Lawyers® Since Its Inception In 1983

James Bostwick Received The Trial Lawyers "Presidential Award Of Merit"

Invite-Only Member Of The Inner Circle of Advocates, Limited To The Nation's Top 100 Plaintiff Lawyers

Record-Setting Verdicts & Settlements In Four States, For Malpractice, Truck, And Auto Accidents

Best Lawyers® Trial Lawyer Of The Year In 2012

More Than $1 Billion In Settlements And Verdicts For Our Clients

Since January 2018, The Firm Has Twice Broken The California Record For Largest Medical Malpractice Settlements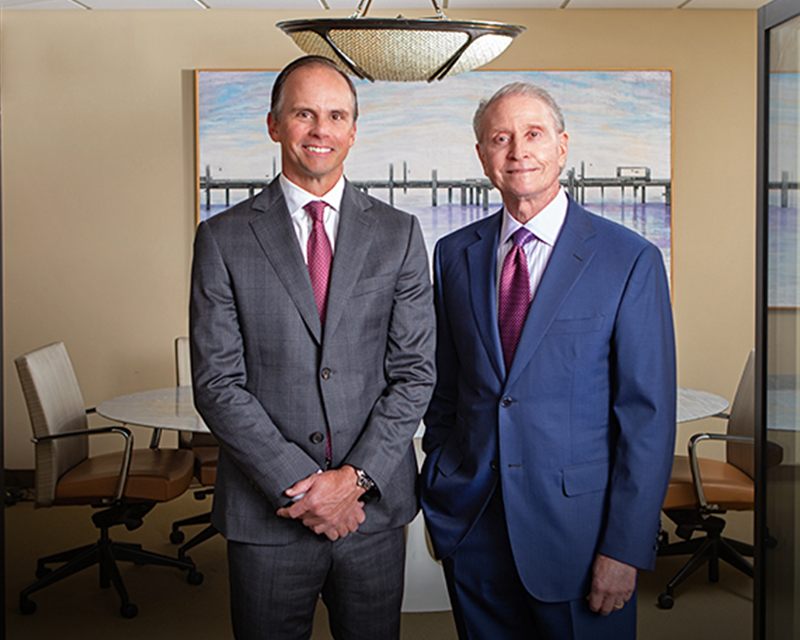 EXPERIENCED TRIAL LAWYERS
Put our highly recognized and award-winning attorneys on your side. We know how to make the difference in your case.

Firm Overview
We take the time to get to know our clients and learn their stories, and we do everything in our power to help them find justice.

RAVE REVIEWS FROM SATISFIED CLIENTS
- G.P.

- Former Client

- Dennis Suplee

- L.X.

- T.H.
JUSTICE FOR VICTIMS OF MEDICAL NEGLIGENCE
If you or someone you love was injured through the negligence or wrongdoing of a medical professional, you may have a legal claim to compensation. Bostwick & Peterson is one of the premier medical malpractice law firms in the nation, having won many record-setting recoveries in this category. We handle cases of emergency room error, birth injuries, surgical errors, misdiagnosis, failure to diagnose, and more.
Medical errors can be costly and life-altering. If you or a loved one was harmed in this way, you deserve compensation to cover the cost of your medical care and emotional distress.
Bostwick & Peterson is familiar with the best practices in handling medical malpractice litigation for plaintiffs. Our extensive knowledge of this field enables us to provide aggressive and effective advocacy for victims. Let us be your voice against hospitals and healthcare providers.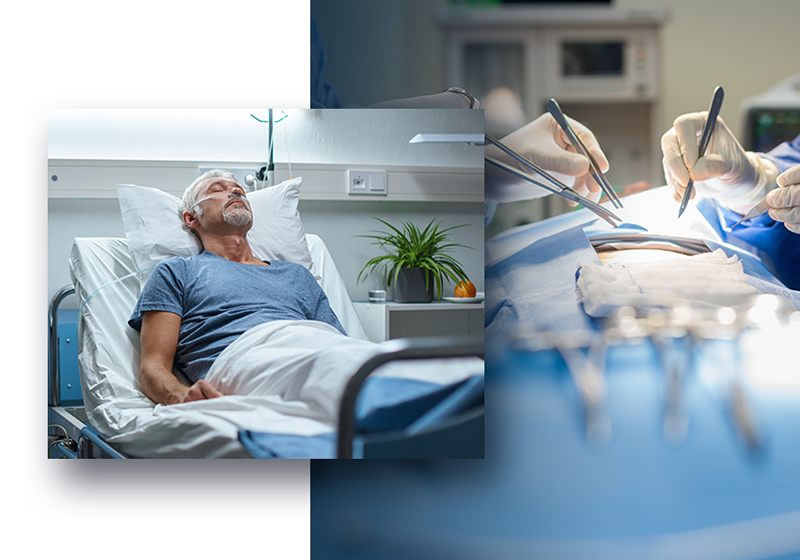 RECORD-SETTING ATTORNEYS
Put Experience On Your Side
After a serious, life-altering injury, where should you turn? Contact the experienced Inland Empire personal injury lawyers at Bostwick & Peterson, LLP. We handle a wide range of medical malpractice, birth injury, and catastrophic injury cases.
James Bostwick is the founding attorney of Bostwick & Peterson. He is one of the most experienced injury lawyers in California, having won many record-setting verdicts and settlements throughout his 40 years of practicing law.
Attorney Erik Peterson is a partner at Bostwick & Peterson. He represents the injured in medical malpractice and catastrophic injury litigation throughout California from our offices in San Bernardino, Riverside, San Francisco, and beyond.